Fundraising for Feeding Rochdale Homeless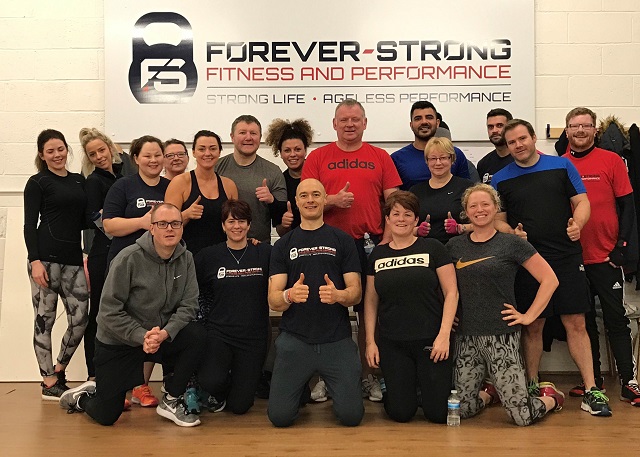 Although we're very much an international operation here at LKT, we are also aware that we are part of a local community, some members of which are in significant need. Over the Christmas and New Year period, a local gym Louise attends encouraged its members to think about the needs of the less fortunate members of our community by getting involved in making donations of food and clothing to and raising funds for Feeding Rochdale Homeless, a group of local volunteers who work alongside other groups and agencies to help people in the Borough that are homeless or experiencing extreme poverty. Operating from St Chad's Church, the volunteers who run the group provide hot meals, takeaway snacks, drinks, warm clothing and other essentials. A raffle organised by gym owner Gary Rothwell and supported by members raised £350. Further to this, Louise and another local entrepreneur who also attends the gym "topped up" the fund to a grand total of £1000.
Michele Morgan, who helps to run the group, said "We cannot tell you how grateful we are and how much your donations will help our friends and help this group get that one bit closer to becoming a registered charity so that we can not only feed the homeless of Rochdale, but provide services that could change their lives forever! We are not only amazed by the amount of support we have received from the gym members and local businesses but feel so humbled by the fact that there is so much kindness and compassion in our borough for our homeless friends! Thank you all so much and know that you are making a huge difference to people not only by helping us provide warm food and supplies to our homeless friends but showing them that people care."
We hope that this will just be the start of a long-lasting relationship between LKT and Feeding Rochdale Homeless and we will keep you up to date with our activities!