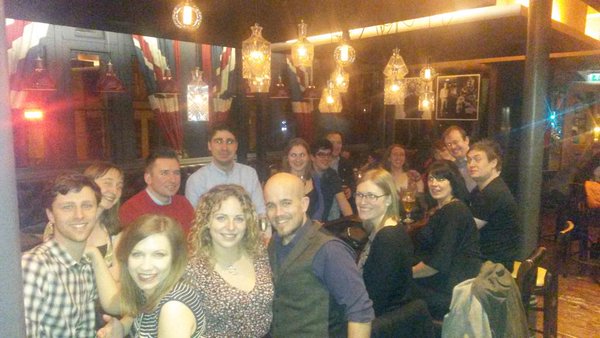 Better late than never – that's the approach we take to our Christmas parties and, in true LKT tradition, we hit Manchester city centre on Saturday 30 January. With everybody so busy over the actual festive period, we saw the night out as a great excuse to celebrate the end of a busy January.
We battled the rain and all met for dinner at El Rincon on Deangate, where the food didn't stop flowing. Once we were sufficiently full of tapas and paella, not forgetting the sangria of course, we headed towards the city centre for drinks. With a seemingly endless supply of prosecco, it was the perfect opportunity to sit back and chat, as well as to meet and catch up with everyone's partners.
As some members of the party started to drop off and head for home, the rest of us headed to the village, where we danced to cheesy music until the early hours of the morning. Although we were nursing slightly sore heads the next morning, it was a thoroughly enjoyable night and a great chance to see everyone out of work. We are already looking forward to the next team night out – and next year's belated Christmas do, of course!