LKT marks 15th anniversary with launch of CPD store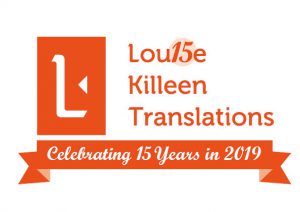 "Every day's a school day" as the saying goes, and when you're working in sectors that are at the cutting edge of technology, the scope for learning is vast, if not endless. That's why a firm commitment to CPD, or continuing professional development, to give it its full title, is vital in order to be able to deliver consistent high quality and retain that crucial ability to compete in these somewhat uncertain times.
CPD is also a critical factor in employee retention. Employers who are prepared to invest time and money in developing their teams not only add value to their businesses, they also demonstrate genuine commitment to upskilling their people, and this is something that staff value. Subcontractors will also be more likely to want to work with an organisation that has training, teaching and learning as one of its top priorities.
But what if the CPD options that are available are limited? The translation industry is relatively small and lacks some of the regulation and formal structure that are inherent in other highly skilled professions. As language service providers, translators and interpreters are oiling the wheels of our global economy, but their role as a crucial link in the technical and commercial chain is often overlooked. The frequent confusion on the part of many members of the public over the difference between translation (the written word) and interpreting (the spoken word) is a glaring indictment of our invisibility. There are some excellent opportunities for CPD out there and thanks to the efforts of organisations like the UK's Institute of Translation and Interpreting, language service professionals are heightening their awareness of the need for ongoing learning and development, but there's certainly not the plethora of resources enjoyed by skilled professionals working in other sectors.
Relishing a challenge and not wanting to rest on our laurels, at LKT, we decided to take the bull by the horns and several years ago launched our quarterly "team days", at which we take the entire team out of live production work to dedicate a whole day of our time to CPD. 2019 sees LKT celebrate our 15th birthday, and to mark this milestone we're holding not one but two joint team days over the course of the year which will bring together our in-house team and our freelance partners to engage in learning, training and shared dialogue. CPD truly is at the heart of what we do and, crucially, it enables us to get even better at doing what we do.
Our latest CPD venture will see us launch a new portal on our website which will give our freelance partners unrestricted access to our in-house training material. This includes presentations from our team days, extracts from our in-house work instructions and tips and tricks on everything from using CAT tools to style and writing techniques. If you're already working with us as a freelance partner, watch this space – an e-mail with your password to access these invaluable resources will be landing in your inbox very soon!