Success for LKT at the Rochdale Business Awards 2017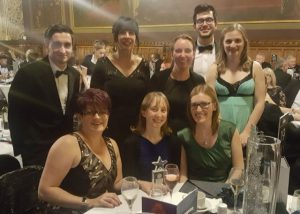 Now in their seventh year, the Rochdale Business Awards are a highlight of the North West's events calendar and showcase businesses that make significant contributions to the community through the services they provide. LKT's first taste of the event came four years ago, when our Director Louise Killeen was delighted to receive the honour of being shortlisted in the Businesswoman of the Year category.
On 10 November this year, the LK Team donned its dinner jackets and party dresses once again and returned to the fabulous surroundings of Rochdale Town Hall, a Victorian-era Grade I listed building that provided the perfect setting for this prestigious event. This time, the team was competing in the shortlist for one of the event's Business of the Year categories – and, as the videos screened during the event illustrated, competition was stiff. Over the delicious three-course meal that followed the champagne reception, the awards' presenter, BBC journalist David Guest, introduced the attendees to the diverse range of businesses that spur on innovation in the Rochdale area and deliver outstanding service.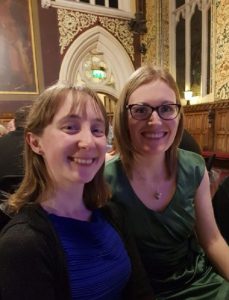 In each category, the shortlisted businesses were asked to take the stage to hear the final result. And when LK Translations was announced as the winner of its Business of the Year category and the team members accepted the trophy, the delight was palpable. Needless to say, celebrations continued into the evening, with the team then heading over to the after-party at the Flying Horse Hotel for a much-deserved celebratory drink.
LK Translations has now been in business for 13 years – a number that has in fact proven very lucky with this accolade! Our history has been shaped by a collaborative model of training new translators and honing the skills of experienced ones, so the results of our work are truly based on a foundation of teamwork. The award also recognises our recent work on forging links in the local area, a theme we will be continuing when we exhibit at our next big event – Smarter Business Tech Live, a major business technology expo at Manchester Central Complex on 15 and 16 November. Congratulations to the whole team!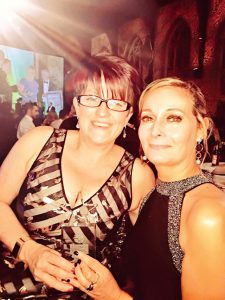 Louise was delighted to receive congratulations from other local business entrepreneurs attending the ceremony. Here she is with Delphine Greenhalgh, a fellow multilingual professional.